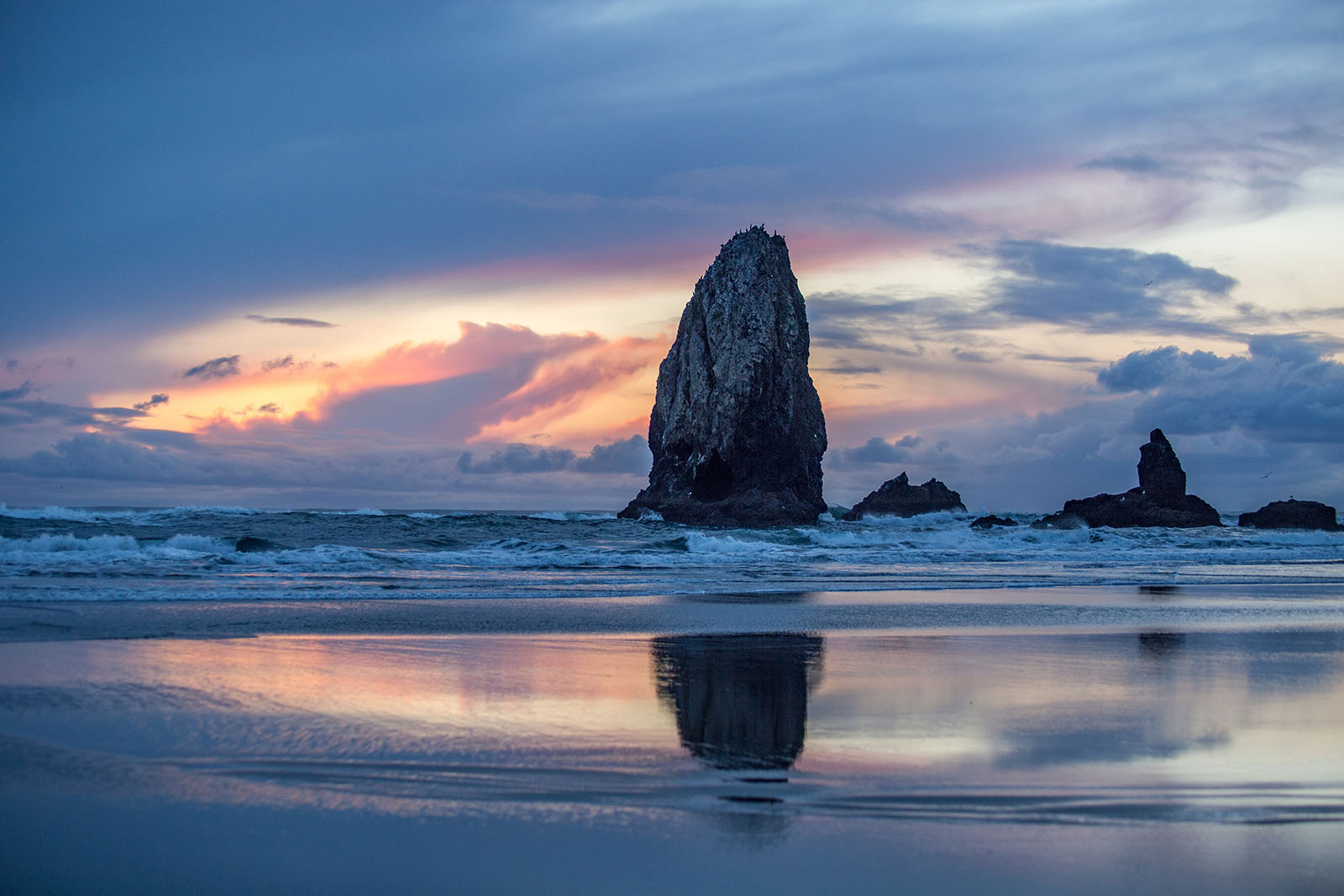 Weekend Getaway to Cannon Beach
This past weekend Matt and I drove down to Cannon Beach, OR for a three-day weekend. Knowing that it's off-season, we were prepared for anything (plenty of books and movies on hand in case we needed to snuggle up inside away from a storm!) but we got seriously lucky and had great weather for most of our trip.
We took a slightly more scenic route there and back, turning west at Olympia and following the winding highways out towards and down the coastline, which was a lovely choice (even if we did hit some snowy weather on our way out). On Friday there was a quick stop in Astoria for lunch, and some exploration of Fort Stevens Park, then on to Cannon Beach for the rest of the weekend! I took an excessive amount of photos, but when you see the images of our sunsets, you'll understand why.