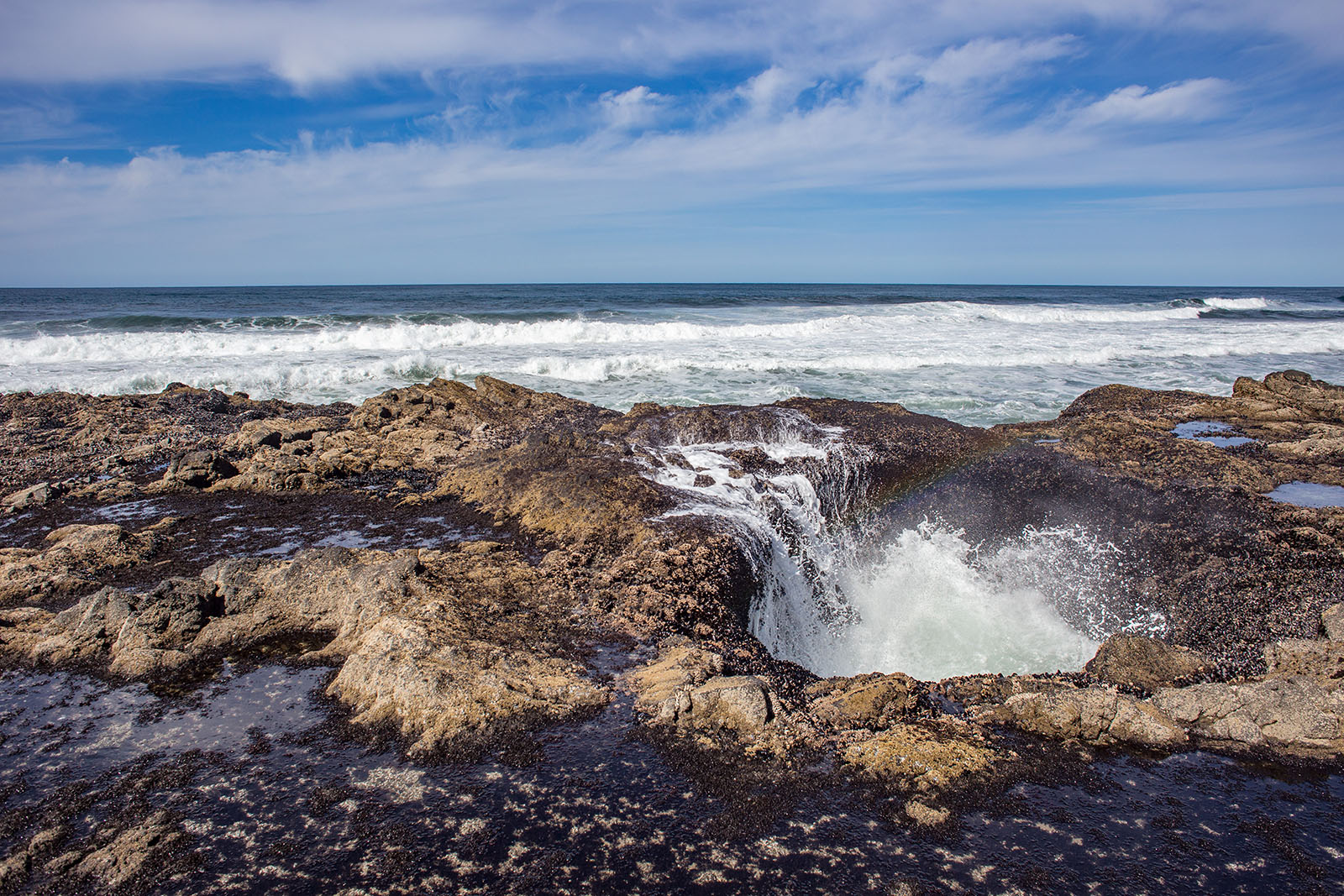 Another Escape to the Oregon Coast
I've been in Eugene, OR (my hometown) for the past couple of weeks, and Matt had to stay in Seattle for work. So he flew down this past Friday to hang out, and we went out to the coast for the weekend. It was not necessarily what you would call good weather for most of the time, but our rental near Waldport was right on the beach (it even had private beach access!) so we were able to huddle up inside away from the rain and still enjoy the crashing ocean waves.
On our way back, we stopped at Cape Perpetua for some rock clambering and easy hiking to celebrate the fact that the sun finally came out on Sunday. It was pretty glorious, and a great way to end a nice relaxing beach weekend.
Of course we traveled with our cameras, so I went a bit shutter-happy when the weather allowed us to wander outside!