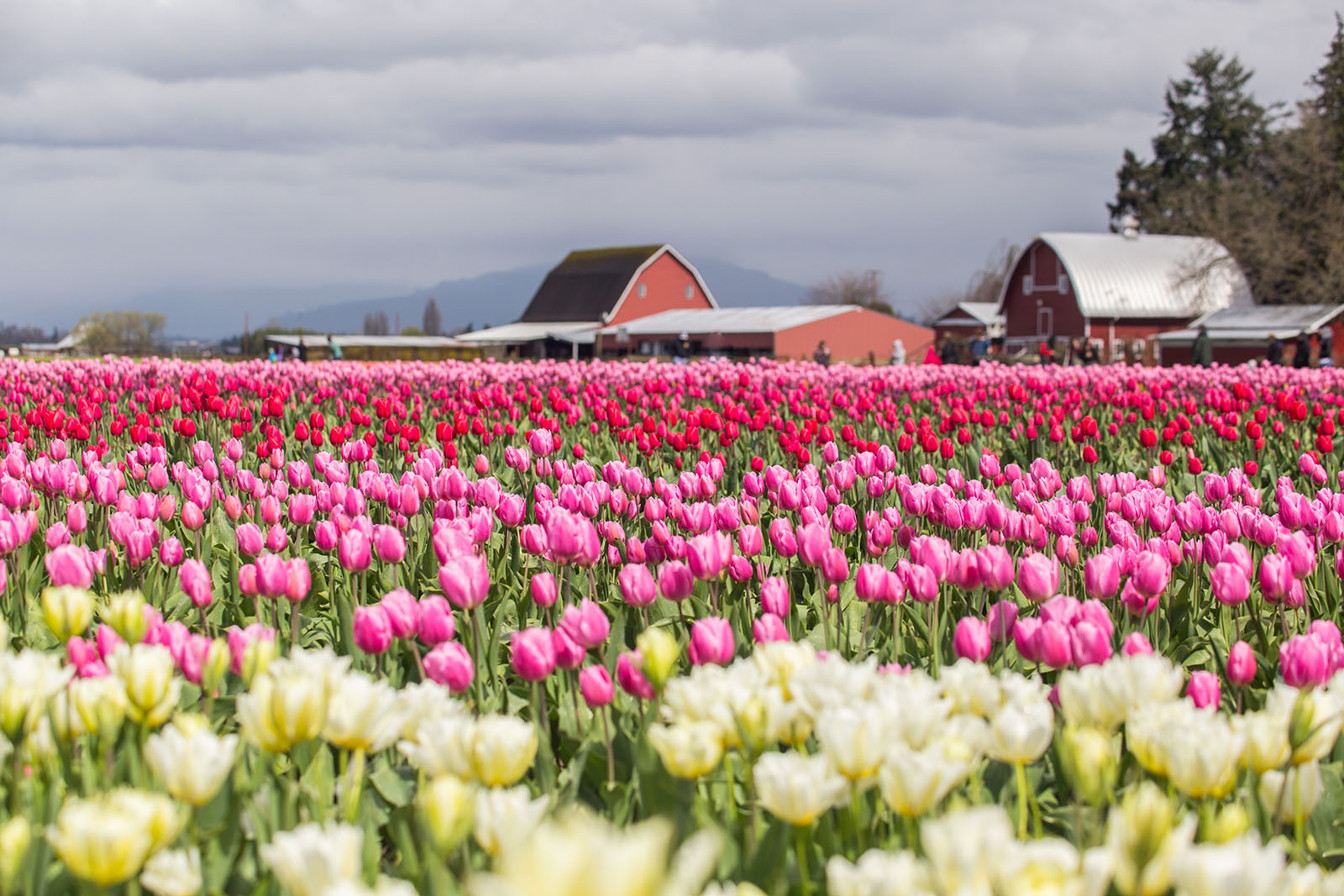 Whidbey Island and Skagit Valley Tulip Festival
It's beginning to seem more like spring, which so far is bringing more showers than sun, but at least it's warming up a bit! Matt and I headed back out to an amazing rental on Whidbey Island for a three-day weekend to celebrate his birthday this past week, and ran into a mixture of rain, wind, and brilliant sun. So overall, it was what you would expect from an early April weekend in Western Washington.
The place we stay at near Oak Harbor is right on the water (in a way where the deck juts out over the waves during high tide, which is amazing), so we were treated to some gorgeous sunsets and sunny vistas right from the couch. On Sunday we braved the extreme wind and headed over to explore Fort Casey - I loved it there! It's like a huge jungle gym for grown-ups (and kids too) and it's full of photographic possibilities. If you haven't been, it's an old military fort that was built along with two others to prevent a sea invasion (into Puget Sound, I'm guessing?), and now is part of a state park. You can climb up to the huge guns, and wander around the whole complex, inside empty concrete rooms and up along the fort walls.
We also drove over to Ebey's Landing and walked the Ridge Trail out to the Bluff Trail, and enjoyed the uphill exercise along with stunning views and several sightings of bald eagles overhead. Of course, we always enjoy stopping at Deception Pass State Park when we visit the island (gotta love our Discover Pass for all the state parks!) so we took a beach walk in view of the bridge on our way off the island.
To top everything off, I finally got to visit some of the Skagit Valley Tulip Festival on this trip! We stopped at Tulip Town during our drive back to Seattle on Monday, and even with brisk wind and on-and-off rain showers, it was so pretty to see all the tulips. Plus, after we froze in the rain and wind enough to merit some cocoa inside the tent, a sudden sunbreak appeared and basked the fields of tulips in bright sunlight. I couldn't stop taking pictures!