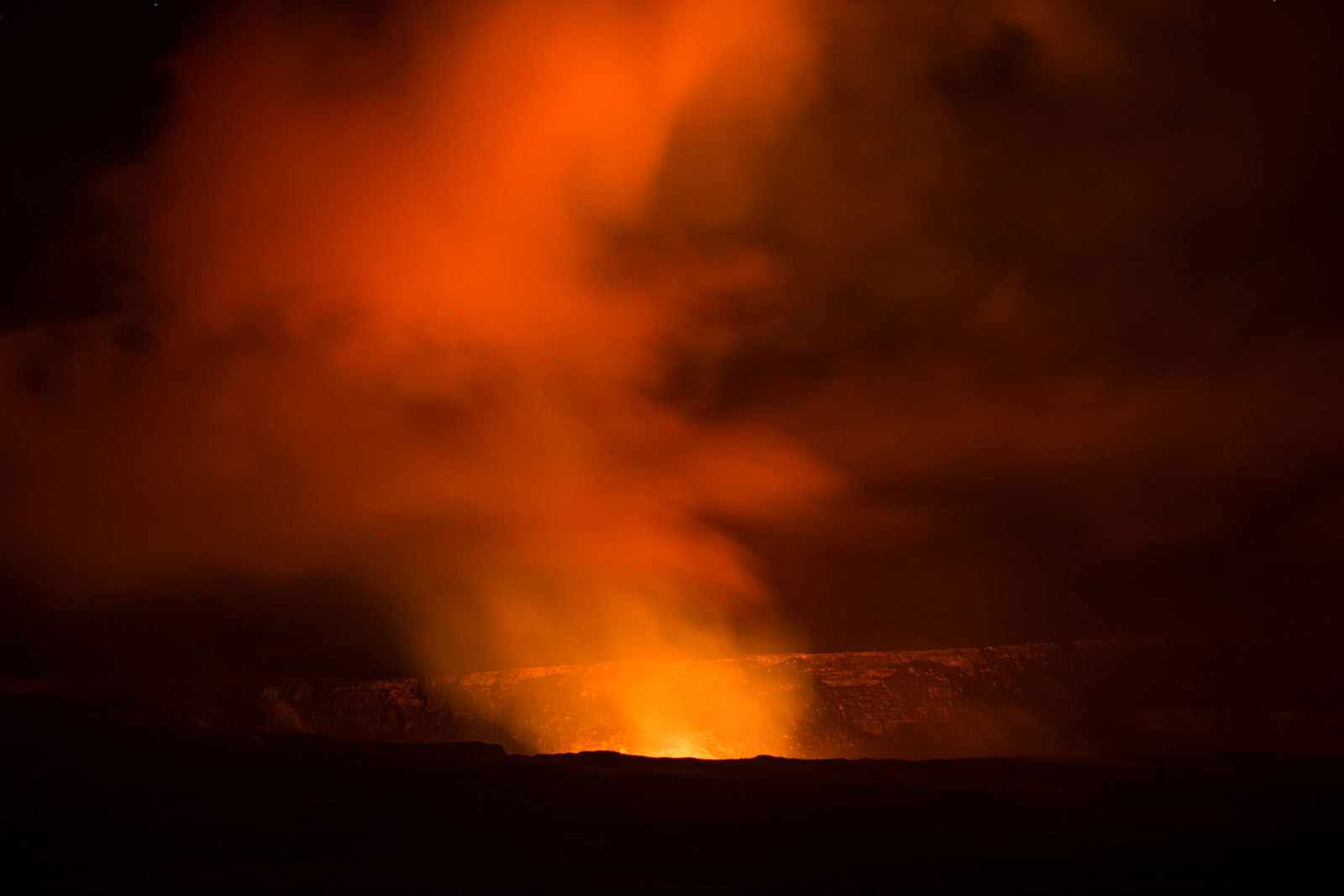 Hawaii Vacation December 2017 - Big Island
I absolutely loved the Big Island. We spent four nights there, driving around the island rather than sticking with one home base, and it was a really great way to explore what we wanted to explore within our time frame.
We started up near the Kohala Coast after flying into Kona - we stayed for two nights at Hapuna Beach Prince Hotel, which gave us a resort experience on a massive discount due to the crazy amount of construction they had going on there. (We knew about it in advance, and were allowed to use all the facilities and beaches at their sister resort, so it was totally worth the construction crews. And anyway, we weren't there all that often during the day.) We enjoyed a luau, some great white sand beaches that were far more pristine than those on Oahu, and we experienced sunset and stargazing on Mauna Kea one evening.
After that, we drove to Volcano and spent a day and night exploring the Volcanoes National Park. I was blown away - it's one of the coolest places I've ever been. I was in love with the landscape of the lava fields, and it was breathtaking watching the glow from the volcano at night with stars twinkling above the plume. Truly magical. I took so many pictures that I have to include them in their own separate photo set!
Our final day was spent driving to the black sand beach on the southern part of the island, where we saw sea turtles, and they made me so happy. It was crazy hot that day though, and black sand seriously absorbs the heat, so we pressed on to our hotel in Kona, where we saw one of the most beautiful sunsets of the trip, and had a delicious dinner together on the waterfront. It was a lovely way to wrap up our time on the Big Island!
Next Up: Our brief (but beautiful) day on Maui!
BIG ISLAND ADVENTURES
HAWAII VOLCANOES NATIONAL PARK