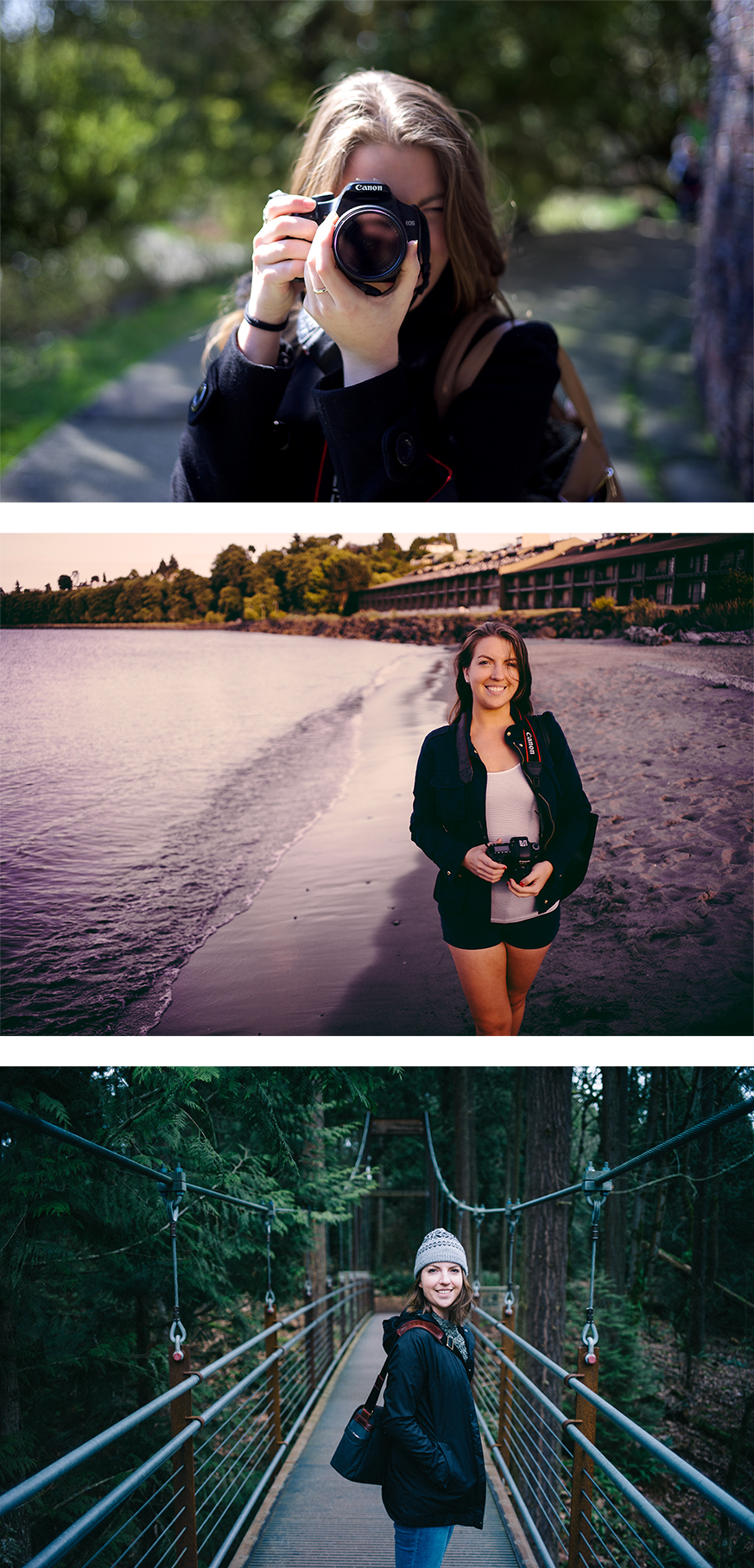 Hello! I'm glad you've stopped by!
Let's start with introductions, shall we? I'm a Pacific Northwest girl, born and raised in Oregon. I moved to Seattle and have been living here for close to ten years now. Which means I love the rain (except when I don't), I know the forty-something different 'types' of precipitation the PNW gets (it's not all just 'rain'), and I will sometimes mock you for using an umbrella. I love the outdoors but I'd rather sleep in a real bed, I am an intense cinephile, I travel whenever I can and when I can't, I'm finding new corners of the city to explore with my camera.
I was given a hand-me-down camera sometime in my childhood, and after getting a kick out of photographing every house in my neighborhood in a tilted abstract style, I took a film photography class in high school and got hooked. My time at university as a journalism and communications major just kept leading me back to my camera, both on sidelines and in studios, and I've been a committed photographer ever since.
My goal in photography is to capture the spontaneity and truth of a moment, be it a wedding, cityscape, or portrait. Photos help us share our lives with friends and family, and great photos can invoke memories and stories for years to come. I want you to be comfortable in front of my lens, and will work with you to ensure your photos reflect your unique personality and lifestyle.
For more information regarding photography packages and sessions, click here.
If you are interested in purchasing a print of one of my images, you can find many of them for sale at my Fine Art America profile.
- ASHLYN GEHRETT