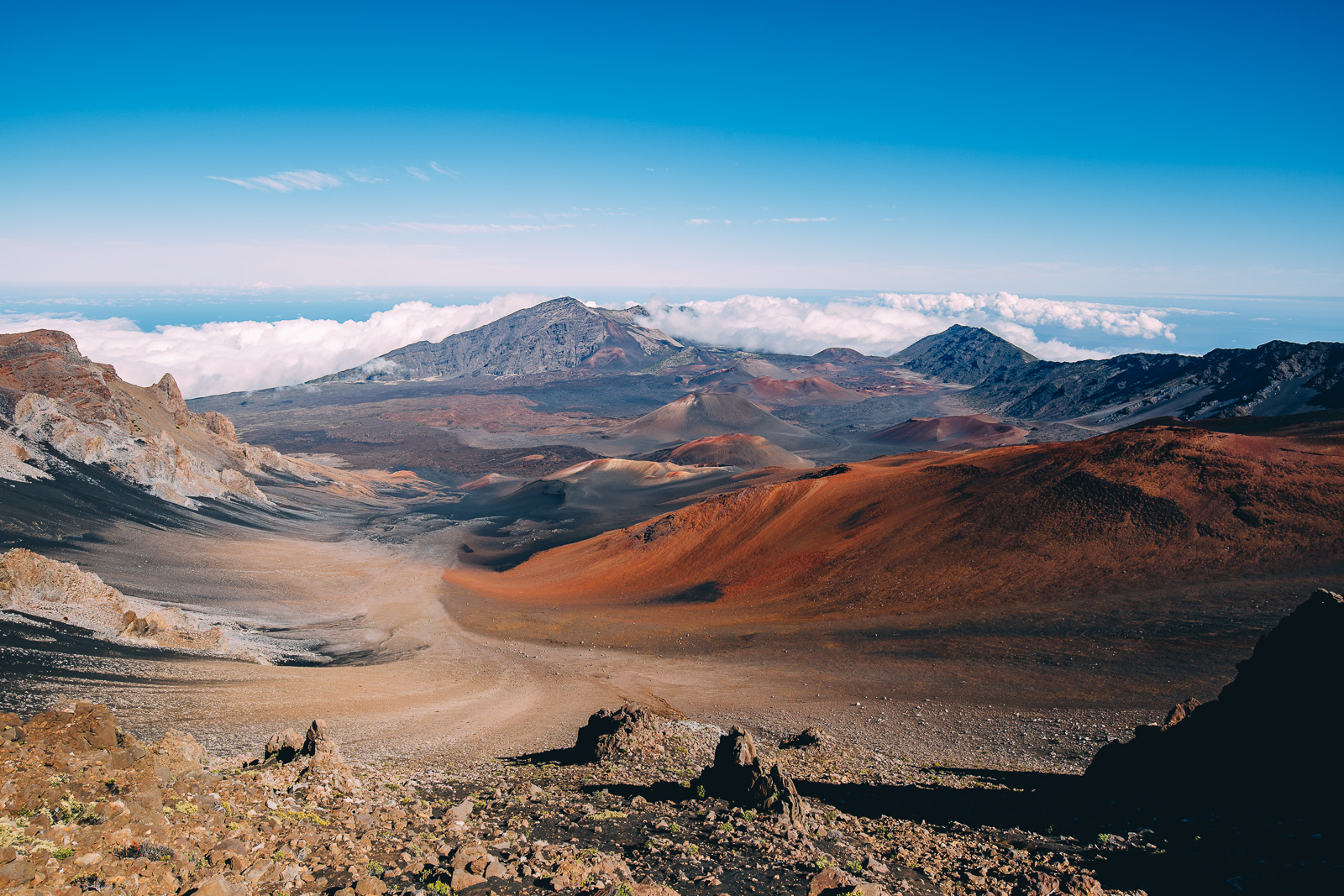 Hawaii Vacation December 2017 - Maui
So fun fact about Hawaiian Airlines - they don't fly direct to Seattle from the Big Island. As that was our chosen airline for the trip, we had a choice of going back to Oahu to catch our flight out, or going to another island. Conveniently for us, they DO fly direct out of Maui, so we decided to squeeze in one more island for a day.
Haleakala Crater is worth it. So very very worth it. It's beautiful up there, even if I was starting to freeze my hands off with the amount of photos I kept taking. So otherworldly looking. We commited our time to driving up to the crater, so we didn't do all that much else on Maui, besides watching some kite surfers on a nearby beach while waiting for our delayed flight time, but really, the crater was why I wanted to go, and it totally didn't disappoint.