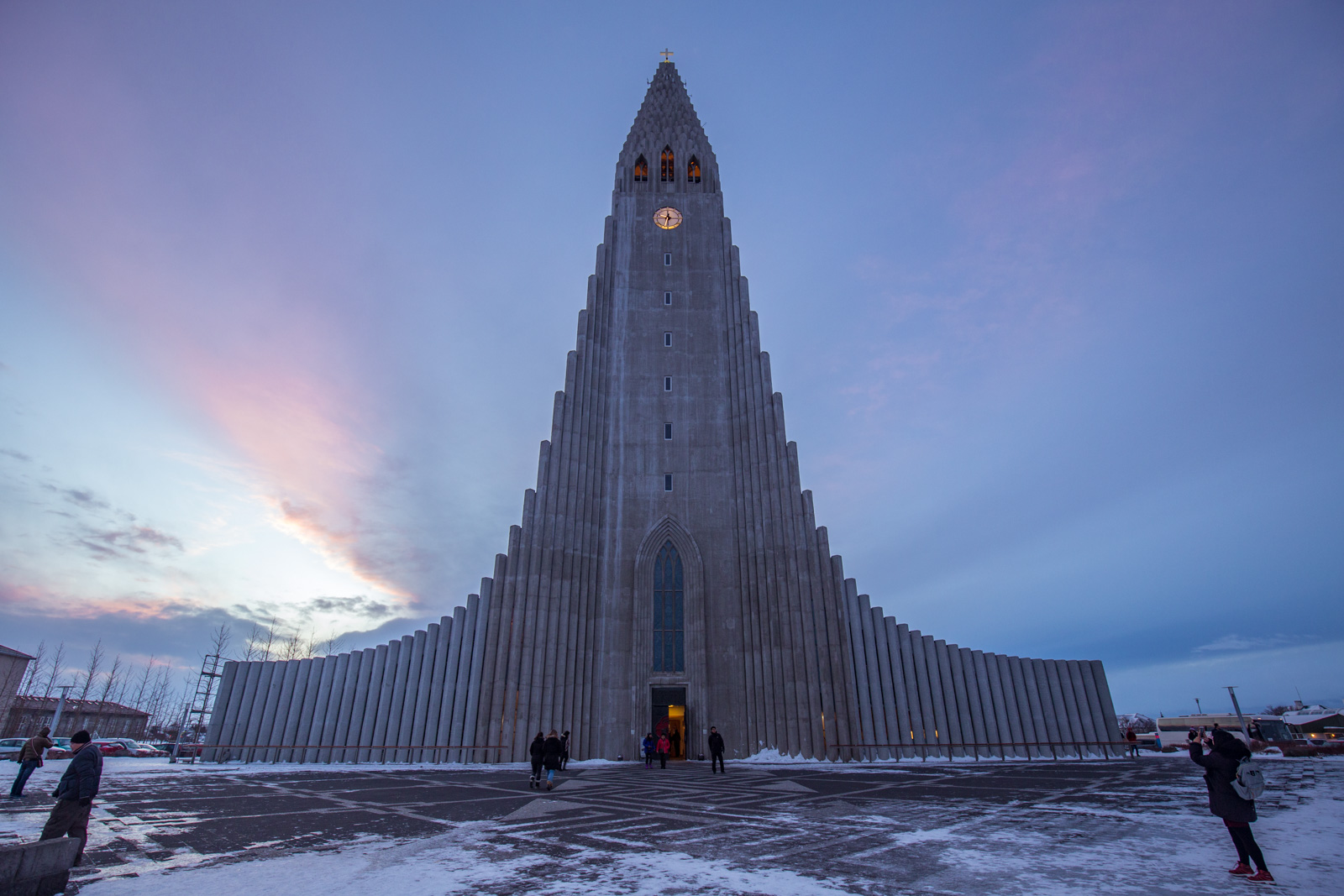 4 Country Trip - Iceland
I've been out of the country recently, on a whirlwind trip that took me to four countries in a little over two weeks, involved travel with other people (which we've never done), and visits to two separate groups of family members. After which, predictably, I collapsed under the weight of a terrible cold and have barely had enough energy to edit photos, much less function as a useful human being.
It really was a fantastic trip, though not without its hurdles! My biggest takeaway from it right now: I refuse to take another trip in the winter to a place (or multiple places) that is as cold or colder than my cold hometown. At least for the foreseeable future. Because man, it was COLD. All. The. Time. By the end of the trip, I was convinced I would never be warm again. (And it took a while to thaw out, believe me.)
So the first stop on our travels was Iceland. I have wanted to visit Iceland for years now - my fiancé went years ago, before we met, and his photos are stunning - so I was incredibly excited for this section of the trip. Yes, Iceland in the winter is going to be cold, but it has some amazing upsides as well - a chance to see the northern lights, the ability to visit ice caves, or go hiking on a glacier - but we did not get to do any of these things.
We landed in Iceland in the middle of a freaking blizzard.
Now, I usually do my due diligence when traveling. Before Hawaii, I was anxiously checking beach cam footage to see how bad the rain storms actually were each day. Prior to this trip, I was keeping an eye on the Paris flooding, and then the Paris snowfall, as that was our next stop after Iceland. But for some reason, I NEVER looked at the status of Iceland further than the temperature. Yes, the forecast said "snow", but I figured, winter in Iceland, snow makes sense. Google never said anything about "apocalyptic snow conditions that had closed almost the entire island."
Ahem.
We land in Iceland in the early hours of the morning on Saturday, gather our things and head to the rental car location, where we discover that the ring road is closed to the southeast. You know, the road that is the single route to all of our booked activities, and our lodging for two nights. Actually, come to mention it, almost ALL of the roads are closed, because it's been incredibly snowy, and they're expecting another massive storm this weekend. It is at this point when the rental car guy helpfully points out we should have checked the weather before arriving. Thanks, dude.
So with almost all our plans scuppered, I launch into a massive anxiety attack that I'm desperately trying to hide from my traveling companions. (It should be noted that for the first half of this huge trip, Matt and I are traveling with three of my friends, as we are celebrating one of my friend's 30th birthday with this trip.) I channel this anxiety into fixing the main problem I see - we need beds for five people for two nights. Thankfully, a "Book Now" option on AirBnB is available very near Reykjavik, and the roads to get to it are mercifully clear, so now that we know we won't be sleeping in a freezing car, we can begin sightseeing in the only place we can get to - Reykjavik itself.
Reykjavik is a cool city - I really enjoyed the residential architecture. Though we bundled up and sportingly walked everywhere, the wind was so bitingly cold that we slipped into as many places as we could. Hallgrimskirkja, Harpa concert hall, even a cute little record store called 12 Tónar - we found warmth where we could get it. I made sure to try some fermented shark during our lunch break - it was chewier than I thought it would be, but tasted pretty much as you would expect. And once we could stand the cold no longer, we hid away in our cozy AirBnB to make a plan for the next day.
Well, Sunday dawned, and the weather forecast was grim. We thought "what the hell" and began driving down the one clear road we could see on the map, and before long we were in 50 mph winds with snow swirling around us and tiny ice pellets stinging our exposed faces anytime we stepped from the car. We wisely decided to call it, and hide away in our rental for the remainder of the day.
That left Monday, our final day and the only day that had a pre-booked appointment we hadn't had to cancel - a trip to the Blue Lagoon. But that was in the evening, and we awoke to a clear sky, and no snow forecast for a good five hours! Everyone piled into the car, and away we went, stopping when we saw a vista we wanted a closer look at, while trying to see as much as possible before the weather went south. As we drove, we developed a plan - we'd go as far as Reykholt, where there was a place that grew tomatoes in a geothermally-powered greenhouse, and where you could get a nice warm bowl of tomato soup for lunch. After that, we'd turn around and drive to the Blue Lagoon via the southern coastal road, hopefully seeing some Icelandic coastal beauty. We really did luck out - we stopped at some stunning viewpoints, had some delicious (and all-you-can-eat) tomato soup, and found a simply charming little church on a stunning seaside area that was well off the beaten track. And after all that, we got to soak in the Blue Lagoon, which was incredibly cool and incredibly warm - the perfect last activity for our often snowbound visit to Iceland.