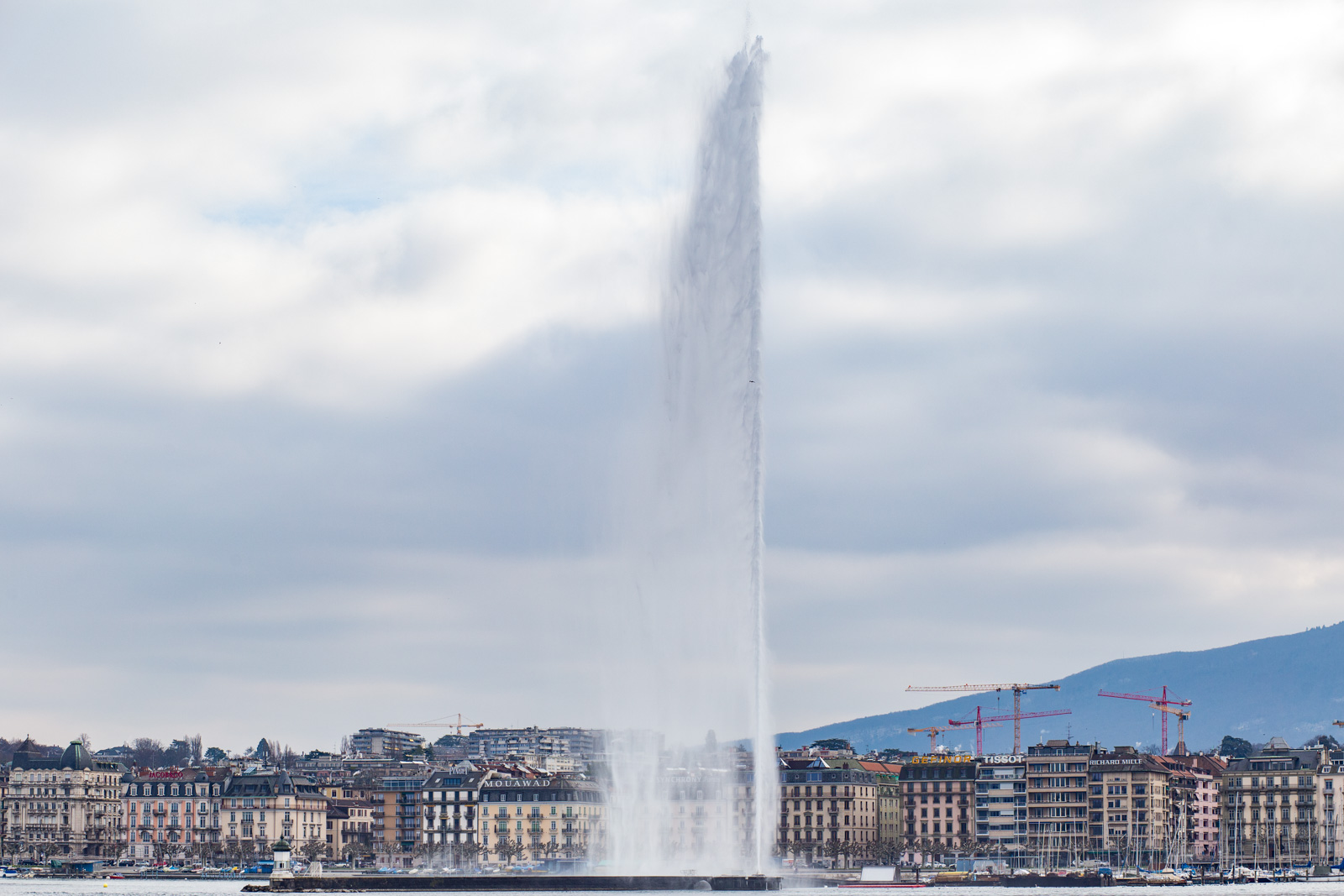 4 Country Trip - Geneva & Ferney-Voltaire
After our 'fun with friends' portion of the trip wrapped up in Paris, it was on to the 'visiting family who live far away' section of our trip. First stop: Geneva! Here was another place I had never been… but the cold weather had caught up with us, and we were both coming down with pretty nasty colds. So we were definitely worn out for most of our time there.
Soldiering on, we stayed with my sister and her husband in the little village of Ferney-Voltaire, which is right across the border from Geneva and thus much cheaper than the notoriously expensive city. It's a super small, super cute village, which we enjoyed exploring on the clear days while our cold medicine held out.
We also got a visit to CERN, and a couple outings into Geneva itself, where we mostly wandered the cobblestones in Old Town and enjoyed the clear (yet cold and windy) weather along the lakeside. Rather than run all over to try and catch all the sights along with our colds, we indulged in things like fondue and mulled wine - deliciously warm and cozy items.
I have to make a note here of the weirdest, most delightfully strange place we went to during our Geneva visit (and no, it's not the Irish bar hanging the England flag where the staff all wore kilts) - it was this odd little museum/bar/cafe/art gallery space on the waterfront. The building is called the Cité du Temps, and while it was definitely open, it also seemed creepily unattended - the tables were set up as if they were expecting guests, but there were no servers anywhere. You could go into the two art galleries on the second floor, which were eclectic, low-ceilinged places with exhibits that had to do with the concept of time. Added to that, the top floor was a Swatch museum - yes, like the watches. Pretty much just a bunch of display cases with the weirdest Swatch styles from their timeline. You can see how strange this place is in my pictures - the seating had anthropomorphic animals on it, and some of them were suggestively sensual. It was hilarious, but also not a place I would want to be in after dark.
Also, the dog's name is Felix, and he is my sister's charge throughout the week for walks and such. He's very energetic and pretty.