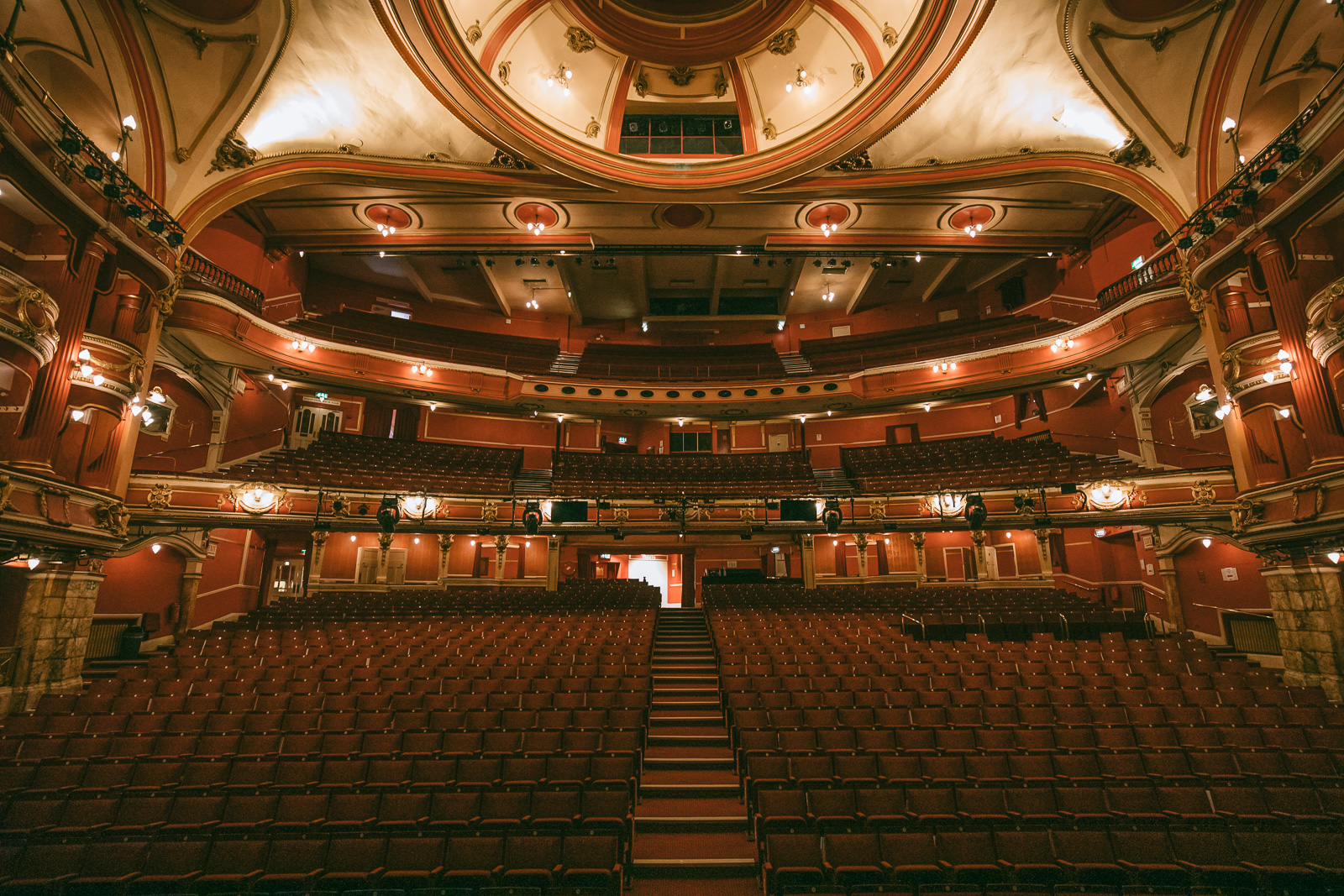 Bristol IGers Theatre Photo Meetup
Last Saturday I went on my first IGers Bristol photo meetup, and it was a fantastic time. We got behind-the-scenes tours of three different Bristol theatre venues, which not only offered amazing photo opportunities but also a glimpse of Bristolian history.
Our first stop was the Bristol Old Vic, the oldest continuously working theatre in the English speaking world. It just recently went through a total redevelopment, and it's now a stunning building that honors the history of the theatre while also standing out as a modern architectural gem. We weren't allowed to take photos of the stage while we were there, but we took shots of everything else!
Our second stop was the Bristol Hippodrome, by far my favorite stop, probably because the whole auditorium was a luxurious red and gold dreamland. They were hosting 'Kinky Boots' at the time, and we were allowed on stage, back stage, up in the fly, down in the pit… basically everywhere, including up close and personal with the boots themselves. It made me miss my time doing theatre! Stages are magical places.
Our final stop was St George's Bristol, a former church that is now a fabulous music venue. The acoustics in there are amazing! Their cafe space is also beautiful, and their cakes look delicious, so I will have to stop back by there to try them sometime.